Tuum & SweepBank
bring the 'Netflix experience' to retail banking
SweepBank is revolutionising how its customers spend and save by bringing the 'Netflix experience' to the banking industry. The innovative customer-centric digital-only bank owned by Multitude Bank uses advanced analytics to create hyper-personalised offerings. To do so, SweepBank required a modern core banking platform with broad functional coverage.
The challenge: customer-centric banking
The founders of SweepBank had a clear vision of what they wanted to achieve: a digital-only bank which delivers a hyper-personalised customer experience, à la Netflix and its personalised viewing suggestions.
At the time, the company lacked the tech stack to realise this version. To achieve its vision, SweepBank ultimately decided that outsourcing its technological requirements to a core banking platform would be the most cost and time efficient.
The company's goals required a banking system that combined:
The speed of a plug-in solution
The flexibility and bespoke value of developing in-house
The big strategic question was: do we want to be the kind of business that builds these solutions, or do we want to stay true to our vision and history of delivering value to end customers? In the end, we knew SweepBank was a customer-focused bank, and that's where our expertise needed to stay.
Julie Chatterjee
Tribe CEO, SweepBank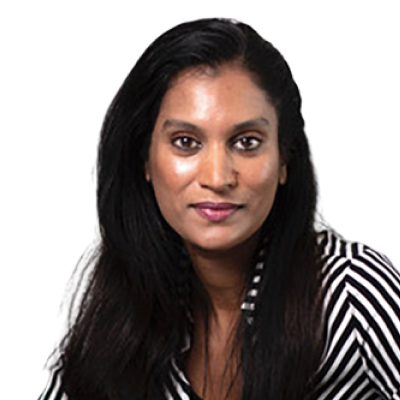 The solution: advanced analytics & rapid development
SweepBank selected Tuum as the core banking platform which met their requirements of speed, flexibility, and hyper-personalisation of products and services. Using Tuum's accounts, cards, lending, and payments modules, SweepBank offers its customers an innovative all-in-one credit and banking solution.
Time to market is key, and SweepBank was able to go live with its first capabilities – accounts and payments – in just five months. Tuum also delivered a credit card API in four months, with the fully working proof-of-concept being live in just six months. Since then, focus has turned to the development of value-added services, with multi-currency loans being one of the key use cases.
SweepBank also recently launched SweepDeals, a new shopping and finance product targeted at young adults to combine savings and exclusive deals from merchants.
Implementation
At the implementation stage, Tuum worked tightly with a small internal team. Crucially, Tuum shared an "entrepreneurship and startup mentality" that was invaluable for SweepBank to both deliver solutions quickly and to be constantly challenged to deliver better.
For example, with some functionalities, the discussions about the need for it started in the morning and by the evening, the functionality was implemented. This agile and iterative process ensured the end-products were in fitting with the high standards envisioned by SweepBank and expected by its tech-savvy customers.
In the same way that we listen to our customers and feedback to deliver something that truly meets their needs, Tuum did the same with us. They listened and made sure that they could help us deliver on our vision and keep pace with the ambitious growth plans we'd set out.
Thomas Rahman
Business Product Owner of SweepBank at Multitude
Empowered by Tuum
Financial services innovation
As Amazon, Spotify, Uber, and Netflix have changed the way we shop, listen, travel and watch, SweepBank is changing the way we bank. Seamless, on-demand banking services are offered as and when they are needed.
Digital-first banking
Being digitally native, SweepBank is able to offer its customers the full range of benefits associated with a digital-first approach. This includes: bank accounts opened in minutes, contactless payments, physical and virtual cards, and more.
Rapid scaling
Following a successful launch in Finland and Latvia, SweepBank has been able to pursue its plans for rapid EU expansion. It has recently launched its first offerings in Germany, with further markets currently being planned.
Merchant partnership ecosystem
Through SweepBank's app, customers can browse through a number of deals offered exclusively by SweepBank's merchant partners, allowing them to make savings on purchases and earn points in SweepBank's loyalty program.
"We feel confident that in Tuum, we've found the right partner to help us grow in whichever way the future takes us."