Januar leverages Tuum to unlock the gateway to the digital economy
for crypto businesses
Januar is the gateway to the new digital economy for crypto businesses and institutional investors. To provide cutting-edge accounts and payment solutions, Januar required a quality core banking system from Tuum which enabled the company to build its own channels and manage the entire customer journey.
The challenge: secure foundations for crypto businesses
Until now, crypto companies have lacked a secure and stable foundation from which to operate their business. Legacy banks have proven slow to adapt, and oftentimes do not have the knowledge, interest, or risk appetite to support such use cases.
With support from a historic PSP licence from the Danish Financial Supervisory Authority, Januar is stepping in to fill this huge gap in the market by providing a regulatorily protected, safe intermediary for crypto companies to open accounts and allow payments in and out.
To do so, it required a supporting bank (Banking Circle) and a modern core banking platform to support its short and long term goals. The most important aspects for Januar were:
Speed to market
Control over the customer journey
Out-of-the-box solution
Competitive pricing
I have a rule of thumb that a company should not try and build something in-house from scratch if someone else is already doing it better.
Jens Warnez
Head of Product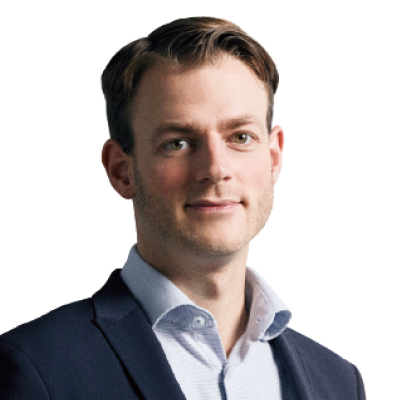 "And when it came to core banking and payment handling, we knew we needed to join forces with experts already out there," Jens Warnez continued.
The solution: cutting-edge accounts and treasury
To enable its crypto-focused account and payments offerings, Januar required Tuum's powerful banking core module to efficiently process payment transactions and monitor all incoming and outgoing financials.
Additionally, to support its pan-European audience, Januar is leveraging Tuum's connector with Banking Circle, giving it the ability to make and receive payments in multiple currencies including EUR & DKK.
AML transaction monitoring is handled through Tuum integration partner, Hawk:AI.
Operating on Tuum's banking platform, Januar is rapidly launching its product offerings, moving at a pace not often found in payment institutions. Sights are now set on opening accounts across the EU.
We did a very in-depth due diligence, and Tuum passed that with a lot of glory. When it took others weeks to get back with an answer, Tuum was very quick and consistent and had a whole team behind the salesperson.
Jens Warnez
Head of Product
Empowered by Tuum
Making history
In Januar, Tuum is powering an innovative payment institution offering accounts and payments services to web3 cryptocurrency businesses. Additionally, Januar recently closed the largest ever seed round in Danish history, following investments of just over €6 million from multiple investors.
Lightning speed
Tuum enables Januar to develop and launch their products at an unprecedented pace, bringing the first offerings to market in a matter of months. This has been particularly important as Januar capitalises upon first-mover advantage in the notoriously fast-moving crypto space.
European expansion
Januar launched its product in Denmark and currently offers Danish, German and Luxembourg IBAN business accounts with Danish Crowns and Euros as supported currencies and related FX swaps. Following the successful roll-out, it has now set its sights on further European expansion.
To have our product live and working within less than half a year is phenomenal. Without Tuum, we simply wouldn't have a working product today.
Jens Warnez
Head of Product