Tuum at NFW 2022:
The rise of as a service banking models panel
Nordic Fintech Week was certainly one of the standout events of 2022 for us at Tuum. We had a fantastic time connecting with fellow financial services innovators, and would like to say a special thank you to the organisers and staff for putting together such a stellar week!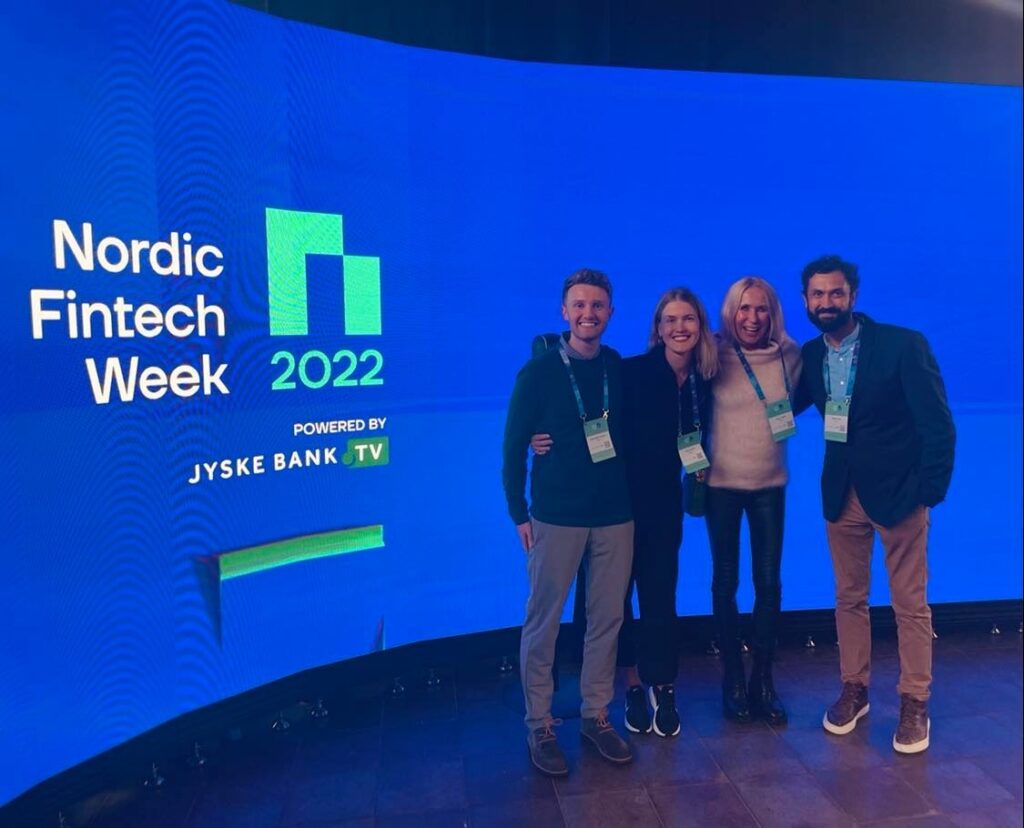 One of the highlights was undoubtedly the panel discussion on "The rise of as a service banking models", which included our own co-founder Vilve Vene alongside some esteemed industry peers: Johan Hellman of Aion Bank, Frode Berg of Provenir, and Simon Boonen of ING.
In case you missed it, we have compiled some of the main topics and talking points.
What's behind the rise of 'as a service' banking models?
The world has now moved beyond a point where people tolerate extended waiting periods; things are now clickable in an instant, and processed in real-time. Banking is no exception. People lead busy lives, and they expect their banking to fit around their busy schedules.
Noticing these changes in consumer expectations, banks have reassessed their own internal processes and technologies. Poorly integrated products and services, as well as a static, costly IT legacy infrastructure had left banks vulnerable to nimble new entrants with competitive offerings.
In response to this, we have seen the rise of 'as a service' business models, which have proven to be useful for banks in both technology procurement and in the generation of alternative income streams.
On the procurement side, banks now have access to a wide range of core banking technology providers, offered via BaaS and SaaS models. Hosted in the cloud and supported by APIs, these providers have slashed the implementation periods for new technologies, removing the need for painful multi-year transformations.
Additionally, we have seen banks with modern systems opening up their infrastructure to deliver an end-to-end package of financial processes, operations, and application programming interfaces (APIs) to other third parties.
How do 'as a service' business models differ from traditional banking business models?
Banking has traditionally been very standardised and rigid, qualities which have become increasingly apparent as the world around them has moved towards personalisation and flexibility. This shift is reflected in the rise of 'as a service' business models, which are characterised by plug and play approaches.
In banking, this means that financial institutions can now choose from the best of breed solutions available to them, and no longer have to rely on singular vendors or their own in-house capabilities. Whereas previously, banks would offer standardised products with set parameters, the customer has now been put in the driver's seat.
"A high degree of configurability, enabled by 'as a service' models, is enabling banks to deliver the products and services consumers actually want, rather than dictating to them what they want."
Vilve Vene, co-founder, Tuum
How to win in the 'as a service' space
The 'best of breed' approach is key for both banks and 'as a service' providers. This involves building an ecosystem of specialist partners which handle peripheral needs, freeing up resources in the business to focus on the bread and butter operations.
Just as it makes no sense for banks to build everything in-house, the same applies to the 'as a service' providers. Taking core banking platforms as an example; certain capabilities, such as AML and KYC, will fall outside of the remit of business. In this case, it makes sense to partner integrate best of breed solutions for AML and KYC in order to focus on the core functions of the platform.
Read on: Tuum announces partnership with HAWK:AI
Additionally, from the perspective of 'as a service' providers, it is vital that there is a deep understanding of the industry and the clients. It is no longer acceptable to be simply a technology provider – the competition is too fierce. Providers must now act as a trusted partner, going beyond simply supplying the technology to really understanding and supporting the business objectives of their clients.
Tuum at AltFi Lending Summit 2022
The fun never stops! Our next event is just around the corner, and we would love to connect with you. Get in contact with us if you are attending the AltFi Lending Summit on the 2nd of November, and let's meet up to discuss supercharging your lending business!
We will also be hosting a break-out session with our latest client – overdraft innovators Fiinu.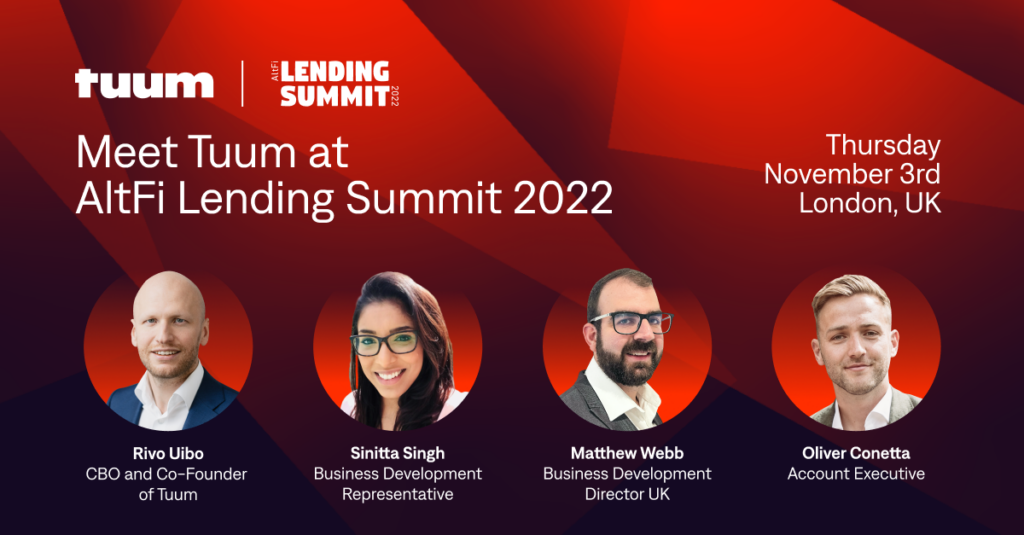 Back to Blog