How technology enables new business models in banking
Tuum Co-founder & CBO Rivo Uibo joins Adrian KIee, Partner & Digital Banking Strategist at Ross Republic, in the 11th episode of RR podcast.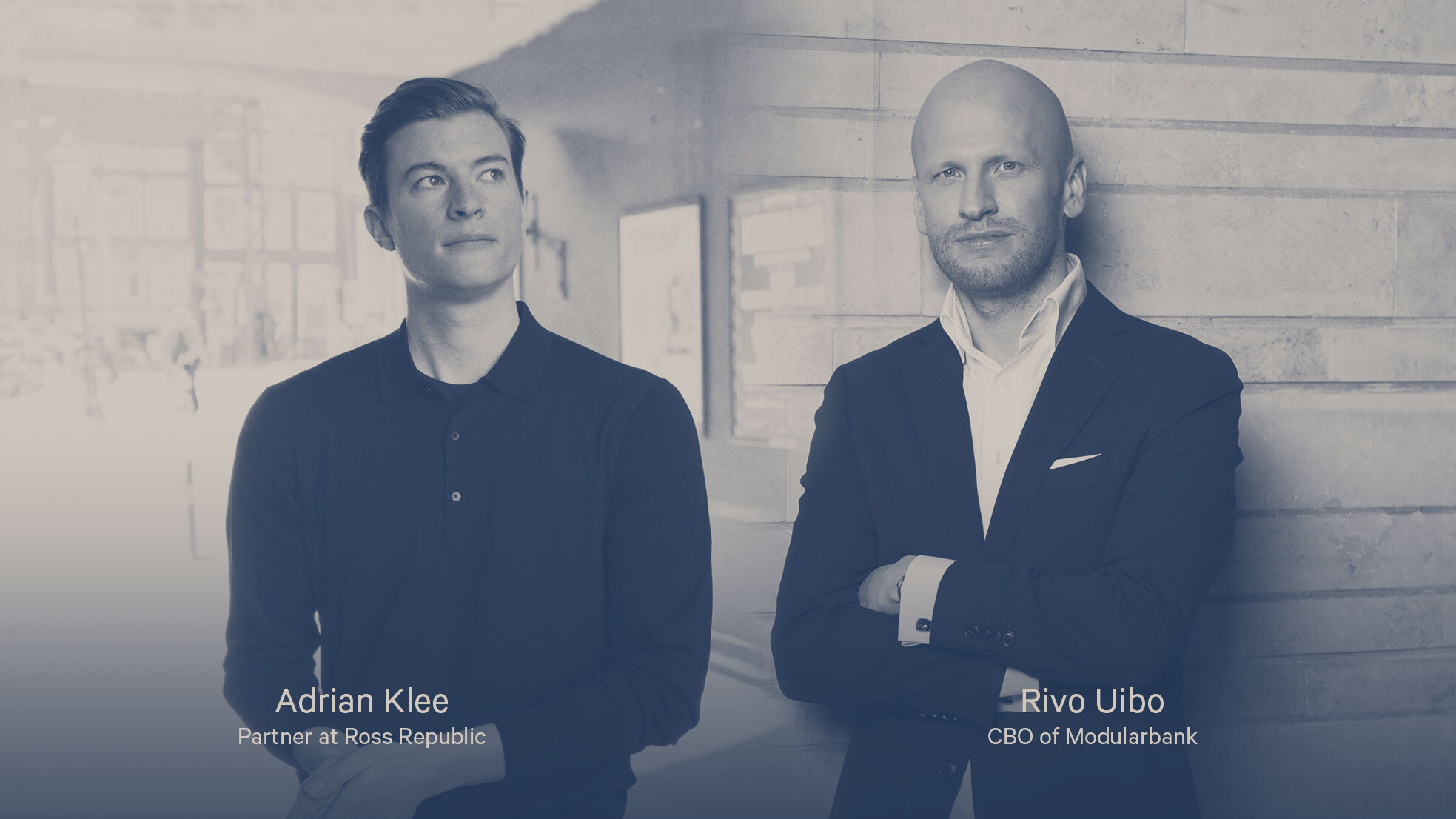 Banks are feeling the pinch. A report by SNL Financial has found that, as of Autumn 2020, the banking industry was trading at a historically low 50 percent discount to the broader market, with 79 percent of banks trading below book value. With profitability currently under pressure for banks throughout Europe and a market that is becoming increasingly crowded by disruptive challengers, banks are now juggling the priorities of reducing operational costs and discovering new revenue streams.
Tuum CBO, Rivo Uibo, recently sat down with Adrian Klee for the latest episode of the Ross Republic podcast. During this discussion, they explored how banks continue to be hamstrung by their legacy systems and how, by leveraging modern technologies, they can build upon their inherent advantages of customer loyalty and fortress balance sheets to chase new archetypal business models and gain the potential to operate as orchestrators in the new financial ecosystem.
"When you really want to have an impact on your bottom line, you should pursue a gradual change inside of the 'mothership' of operations. Otherwise, you will be layering costs: the cost of maintaining legacy technology, the cost to procure and implement new technology, and the cost of keeping the new and old in sync."
Rivo Uibo, CBO, Tuum
Speakers
Adrian Klee, Partner – Digital Business, Ross Republic
Rivo Uibo, CBO & Co-Founder, Tuum
Timestamps
0:00 – Introduction
03:15 – A Recent Piece of Interesting Banking News
06:10 – Inspiration behind Tuum
09:10 – Tuum's Target Audience & Unique Selling Points
12:20 – Challenges Facing the European Banking Industry & Opportunities for New Revenue
21:45 – The New Competitive Landscape – Banks vs Neobanks vs Big Tech
29:10 – Shifting from Product-Focus to Customer-Focus
35:50 – Modernising the Core vs Chasing New Ventures
39:45 – New Business Model Archetypes in Banking
42:20 – Banks as Ecosystem Orchestrators
46:30 – Technology as an Enabler
49:05 – The Future of Embedded Finance
51:50 – Find Out More about Tuum
Back to Blog