Deep Dive:
Tuum's Banking Core
The back-end system that powers it all, our banking core module performs the most vital functions of any banking institution: processing banking transactions and keeping track of customers' money.
Cloud-based and API-first, the banking core module enables rapid time to market and flexible configuration, meaning users can quickly roll out customer-centric products and differentiate themselves from the competition. We have carefully designed our banking core module to ensure it is able to support an extensive range of account types and meets the needs of any modern financial institution.
In this article we highlight some of the unique features which make our banking core module stand out from the crowd.
For a more comprehensive overview, we would be happy to give you a full demo. Get in contact with us today!
Configurable Price Lists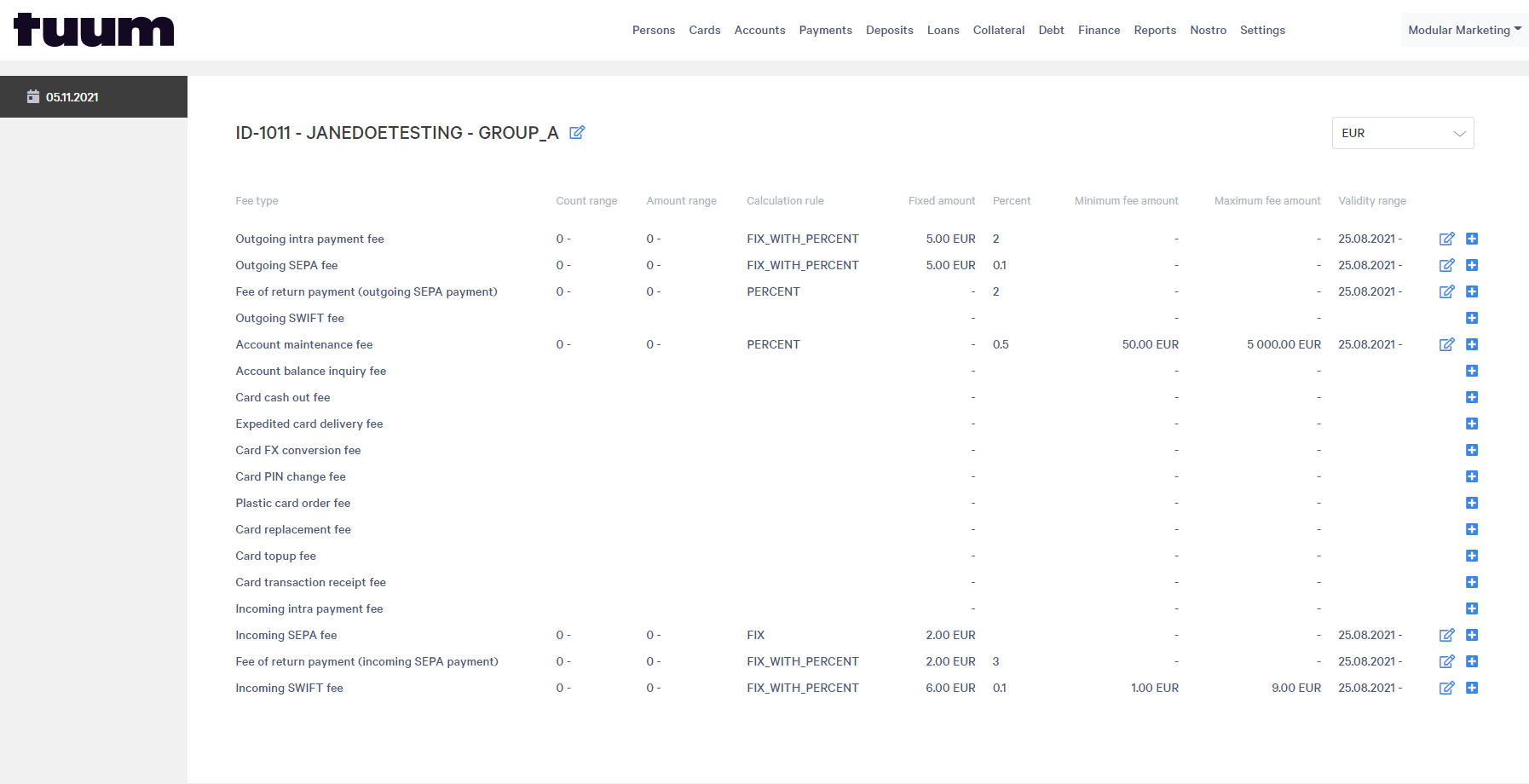 Tuum enables users to flexibly establish prices for the various products and services offered to their customers. We support flexible definition of interest calculation, service fee, or any other rules for an account type, either for a specific customer segment or even for a certain customer.
This approach allows users to roll out differentiated products and services with ease, as well as enabling accelerated time to market and simplified management. With our system, setting up or amending rules can be done easily by frontline bank customer service staff in mere minutes with no coding required.
Multi-Currency Accounts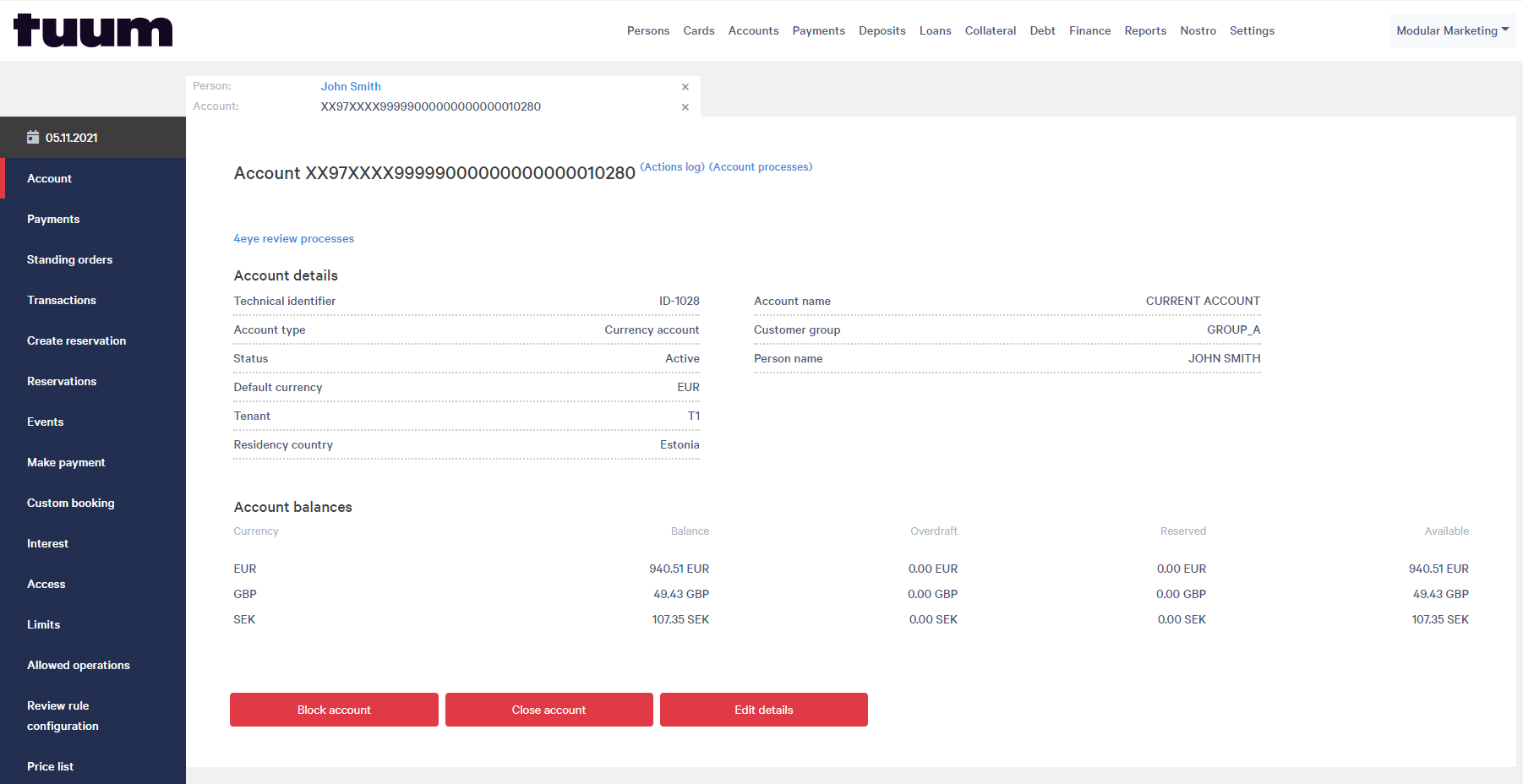 Multi-currency accounts are one of the most sought after features at present, with companies like Revolut making huge gains in customer acquisition thanks to their convenient, streamlined offering.
With Tuum, multi-currency accounts can be rolled out in a matter of weeks, and we have simplified the process of managing and configuring them, as our 'out-of-the-box' settings eliminate the need for any configuration (unless so desired).
Critically, Tuum allows multiple currencies to be stored under one IBAN, eliminating the need to create multiple accounts which simplifies management for both the bank and end customer.
Whether your customer is operating in USD, EUR, GBP, INR, etc. they will be able to process and store the funds in the correct currency. There are many benefits to this approach, as it results in savings on banking costs and foreign exchange, and is a lot more streamlined than the alternative which involves setting up multiple iBans to reflect separate balances, a process which can be confusing for the end-customer.
Safeguarding Accounts
As part of our broad functional coverage, Tuum's banking core module is able to support safeguarding accounts.
Safeguarding accounts are special accounts set up with a Bank in which Authorised Payment Institutions (PIs) and Electronic Money Institutions (EMIs) hold customers' money. EU Directives and National Legislations require that PIs and EMIs must protect these client funds in order to obtain a payment or EMI license. Achieving this can be a cumbersome process; fortunately, thanks to our partner ecosystem with leading banks offering safeguarding accounts, such as LHV, Tuum can help to streamline this procedure so our clients can focus on launching innovative new payment solutions.
Want to learn more? Contact us or continue reading:
Back to Blog